30-Month Erasmus+ Project Launched
The aim of the Erasmus+ co-funded INFURI project is to spread innovative and sustainable circular business models in the furniture industry with the focus on SMEs and to equip furniture employees with relevant skills related to circularity, while promoting synergies and cooperation among businesses, universities, research centres and other relevant stakeholders operating in the furniture sector. The initiative will set up 6 living (e)labs in 6 European countries and involves at least 36 furniture production companies, plus relevant stakeholders active in the sector of furniture & circular economy of countries involved in the project.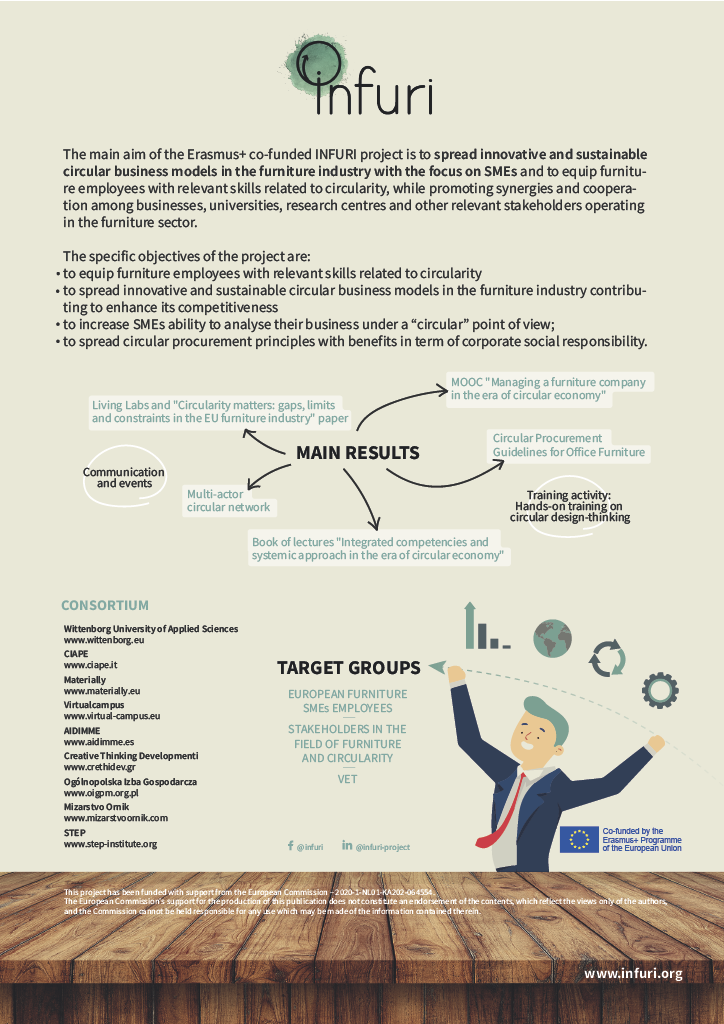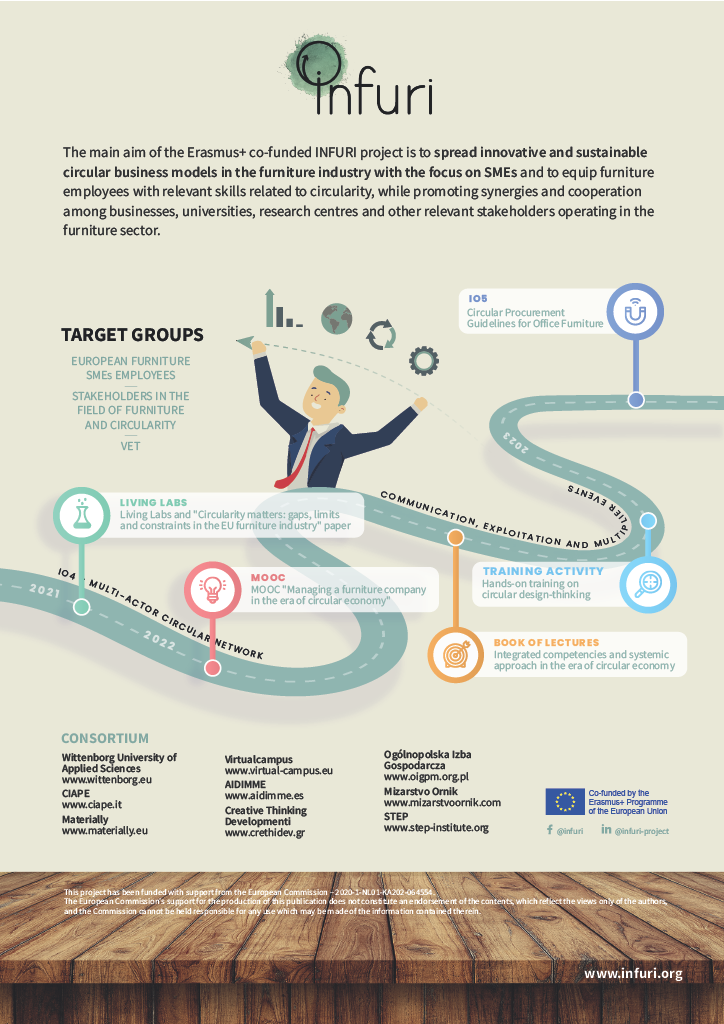 Project Goals in Numbers
7
European countries in project consortium
9
Institutions forming the project consortium
36
Companies active in furniture & circular economy
18
Furniture SMEs employees to receive training
3
At least 3 circular product ideas created
196
Participants to the multiplier events
10000
Stakeholders reached through dissemination activities
250
Subscribers to the MOOC at the end of the project
1
Book of lectures "Integrated competencies and systemic approach in the era of circular economy"
150
members subscribing to the Multi-actor circular network at the end of the project
1
Circular Procurement Guidelines for Office Furniture